Land Surveying Needs
Land surveying has been practiced for thousands of years and is the detailed study in support of planning, designing, and the establishment of property boundaries. We all have boundaries whether a country, state, county, municipality, or individual. We are here to define those boundaries to protect the interest of the individual and ensure they have an accurate depiction of what they own and maintain. We offer a wide range of services to fit your needs and our team is here to guide you through your next project no matter what the size because at Polysurveying we are "Taking Surveying to New Heights, while Knowing Our Boundaries".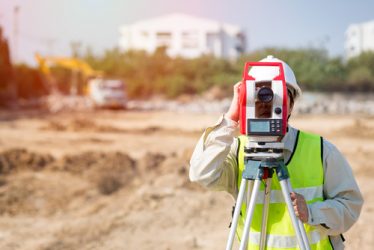 Surveying Services We Provide
With over five decades of experience spanning three generations, Polysurveying offers expert land surveying services across the Gulf Coast Region.
• Boundary Survey
• Plot Plan/Site Plan
• Stakeout or Construction Layout
• Foundation Survey
• Final Survey
• FEMA Flood (Elevation) Certificates
• As-built Survey
• Topographic Survey
• Subdivision of Land (Major vs. Minor)
• ALTA
• Tree Survey
• Estate/Family Division
• Mortgage Survey
• Aerial Drone Surveying
ALTA/ACSM Title Surveys
A land survey is made for the title company and/or lender with the survey and location data needed for the issuing of title or mortgage insurance. For this purpose, a map is drawn to "ALTA" specifications. "ALTA" stands for American Land Title Association.
ALTA specifies the data to be shown on the survey and this includes:
• Boundary Lines
• Location of the Main Building
• Building Improvements
• Location of Ancillary Buildings
• Identification of Easements (access rights by service companies such as water, gas, telephone, railways, and other utilities).
ALTA surveys are very complex surveys and can take weeks to complete. For that reason, most ALTA surveys are performed on commercial properties.
An ALTA Land Survey guarantees to meet the requirements for an ALTA/ACSM Land Title Survey as detailed by the American Land Title Association, National Society of Professional Surveyors and the American Congress on Surveying and Mapping.
Here at Polysurveying, we're equipped to handle all your land surveying jobs and projects in the greater Mobile, Alabama area. We provide free quotes to anyone looking for land surveying services. Call our at (251) 666-2010, or our Baldwin County Office at (251) 626-0905 to get yours today.
Reach Out Today
Before you take the plunge and start construction on a new home or add in a new building, addition, or even a fence to your property, get in touch with Polysurveying to ensure everything is up to date and accurate about your boundaries and the extent of your land. Don't leave room for any surprises.
Our team is highly trained with a wealth of collective experience between them. We stay on top of updates and technology in our industry, and you'll be hard-pressed to find any land surveyors in Mississippi better suited to help. We'll take some worry off your plate and make building or defining your property lines a breeze - all without the old invasive methods of the past.
Let Polysurveying be your trusted partner during your next build or mapping job. Even though we're based in Mobile, Alabama, we're thrilled to serve residents of multiple Mississippi counties and cities.
We also offer free estimates, so you're not going in blind and worried about hidden costs. If you're in one of our Mississippi service areas, don't hesitate to get in touch for a free quote. Use our Contact Form or give us a call. We'll get you prepared to buy, sell, build, or just peacefully enjoy your land knowing it's properly laid out.
Talk to us about what you hope to accomplish, ask about payment options, and let us know what's on your mind. Polysurveying is here for all your site surveying and boundary surveying needs in Hancock, Harrison, and Jackson Counties! We pride ourselves on our customer service just as much as our surveying ability, and we look forward to hearing from you soon.
Get a Free Quote
Here at Polysurveying, we're equipped to handle all your land surveying jobs and projects in Alabama, Florida, and Mississippi. We provide free quotes to anyone looking for land surveying services.

Corporate Office
5588 Jackson Rd
Mobile, AL 36619
(251) 666-2010
Alabama Field Offices
Daphne: (251) 626-0905
Montgomery: (334) 245-5721
Florida Field Offices
Pensacola: (850) 696-1661
Defuniak Springs: (850) 790-0045
Tallahassee: (448) 488-0585
Jacksonville: (904) 312-7095
Mississippi Field Offices
Ocean Springs: (228) 215-8749
        HOURS
Mon 8AM - 5PM
Tue  8AM - 5PM
Wed 8AM - 5PM
Thur 8AM - 5PM
Fri 8AM- 4PM
Disclaimer: All survey work performed by field divisions is in responsible charge at direction of the Corporate office. All research, assignment, coordination, drafting, billing and review are completed out of the Corporate office.