About Polysurveying
Proudly Serving Alabama, Florida and Mississippi.
Polysurveying, founded in 1971, has provided land surveying and mapping services to a wide variety of professional industries along the Gulf Coast, for over fifty years.
Our mission is to provide fast and reliable service, while maintaining, the quality of work our clients have come to expect in order to put their needs ahead of our own.
We are a family owned and operated firm that has maintained a strong hold in our roots at our Corporate office in Mobile, AL. We since expanded over the years to cover the Gulf Coast Regions of Alabama, Mississippi and Florida with our field divisions to better serve our clients to ensure we provide the foundation for their future growth and expansion within both the Homebuilding and private sectors, as well as in support of our ALTA and Drone divisions.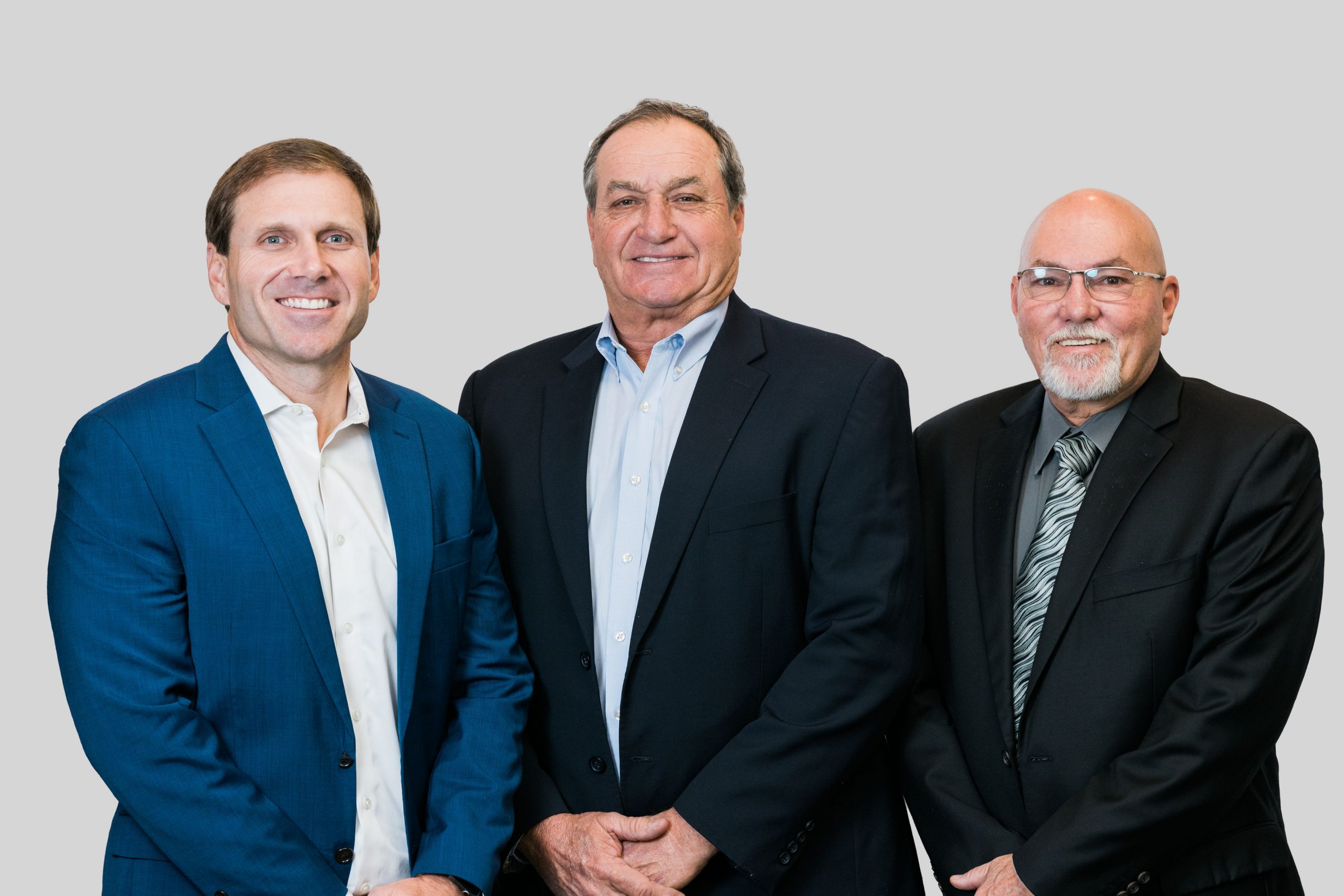 We pride ourselves on being on the cutting edge of technology in using Trimble GPS and Robotic surveying equipment and now feature both LIDAR and photo drones to maintain the high accuracy standards that our industry demands. We have found that by staying ahead in these advances in technology our overall production has improved, while challenging our team to become the leaders in our industry. We have laid out a foundation with our team through constant training programs to provide an opportunity for growth within our company. Our focus is to ensure that as we continue to grow, the culture of what we have built together remains stronger than ever and that our team members continue to succeed, both personally and professionally.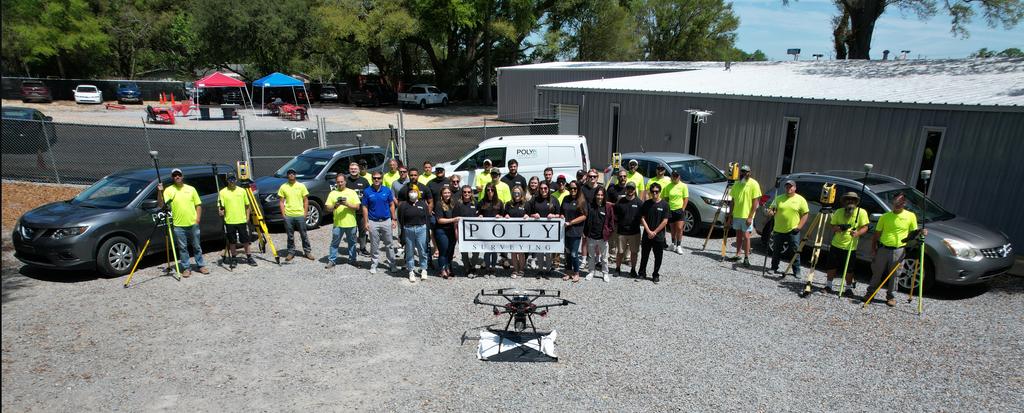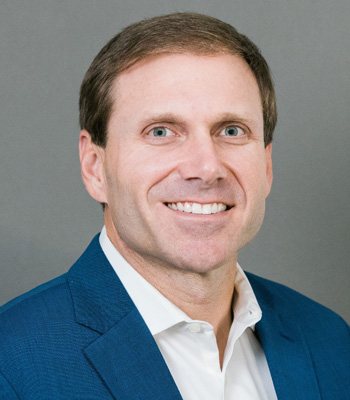 Brett Orrell
President
Brett graduated from Troy University in 2006 where he received a Bachelor of Science in Geomatics / Land Surveying and Development. He serves as the managing partner of Polysurveying and is a licensed surveyor in Alabama, Florida, and Mississippi with over 15 years of land surveying experience. In those years, he has focused on many areas of surveying from ALTA, boundary, construction layout, and subdivision development, which continues to be the focus of the operation, as it stands today. For the last 10 years, he has continuously grown multiple divisions of Polysurveying in the Homebuilding, ALTA, and Drone sectors of the business. Over that period with focus, drive, and determination he has seen the company grow from 12 employees to over 50 all while maintaining the efficiency and reliability that our growing client base deserves.
Brett enjoys the challenge of constantly improving processes with his team for the betterment of the service and product produced to ensure our clients satisfaction. His form of leadership relies on listening, communicating clearly, trust, and growth with his management team and those they lead to ensure they have the proper training, tools, and insight into providing all of their employees a clear path to grow within the company. He understands that people are the driving force of any company that plans to grow and investing back into his people is of the upmost priority to ensure that both their personal and professional lives improve for the betterment of themselves and their families.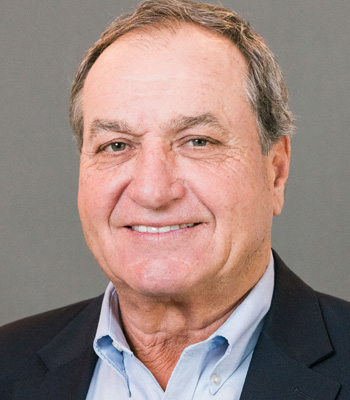 Matthew Orrell
Executive Vice President
Matt has been a partner and licensed surveyor for Polysurveying for over 32 years and is licensed in both Alabama and Mississippi. He specializes in review of surveys tied to Homebuilding process for construction, Elevation Certificates and ALTA surveys. He has extensive background lot and block surveying, boundary, and construction staking of new home construction, roadways, and utilities. In the early stages of his career he worked for Brown & Root for 8 years completing many projects tied to industrial construction surveying at multiple plants across the Southeast. He has overseen the growth and expansion of this company starting in the 90's and carried forward into current it's transition to solely a land surveying operation. He has extensive knowledge and leadership mentoring field and office personnel, as well as, helping other up and coming surveyors become licensed as professionals.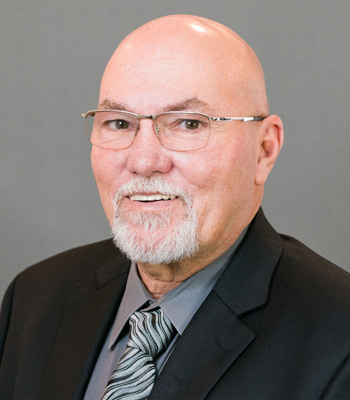 Darren Orrell
Executive Vice President
Darren has been a partner and licensed surveyor for Polysurveying for over 30 years and is licensed in Alabama. He specializes in large tract Boundary surveys, Topographic surveys, Subdivision development and serves as the company expert witness during court cases. He is over our surveying department for all individual clients which includes communicating with them directly to ensure that all their needs are met and that the survey preformed is to their satisfaction. Darren also enjoys mentoring up and coming surveyors to help develop their surveying knowledge and achieve their career goals.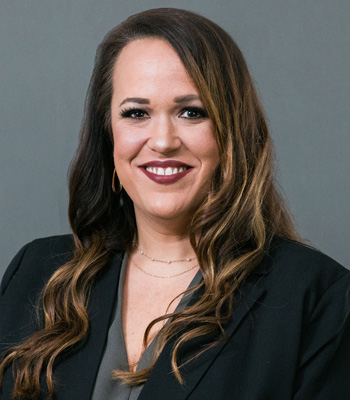 Robin Madden
Director of Operations
Born and raised in Mobile, Robin graduated from the University of South Alabamawith a Bachelor of Science in Elementary Education. Robin has been withPolysurveying since 2016. During her tenure she's held the positions of Office Administrator, Office Manager, Executive Administrator and now Director of Operations. As Director of Operations Robin is responsible for overseeing all dailybusiness activities including the management team, accounts receivables,invoicing, human resources, making sure deadlines are met and ensuring the office runs smoothly. Additionally, Robin is responsible for establishment of newtract builder accounts including contracts, communicating with client then settingup a system for invoicing and distribution of surveys.
Robin in an integral part of ensuring the processes established are continuouslybeing improved upon to provide a foundation for strategic growth strategies withour current clients and new clients as they are onboarded to work with Polysurveying.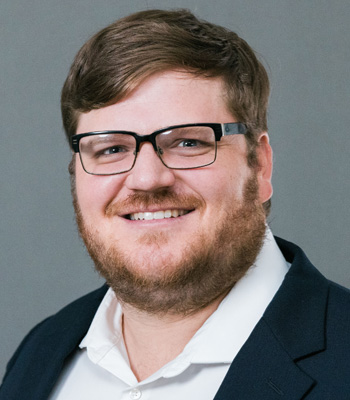 Chad Orrell
Survey Production Manager
Chad Orrell graduated from the University of South Alabama with a Bachelor of Science Degree in Geography with a minor in GIS in 2012. He's currently on course to be a Third Generation-Licensed Land Surveyor as an LSIT (Land Surveyor in Training). Currently in a Managerial role he specializes in review of pre-construction layout and design for our Home Building division, as well as, organizing and lining our crews daily. In his early years at Polysurveying he worked as a field crew assistant/draftsman and has worked his way up to becoming a crew chief prior to going to college for Geography. He now has over 14 years of experience and is well on his way to a very bright future at Polysurveying.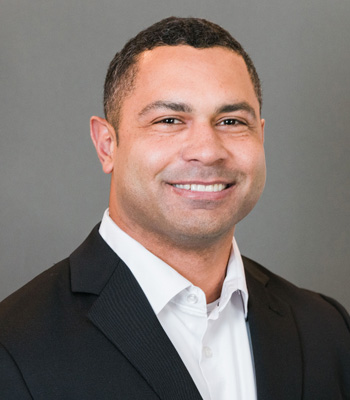 Travarus Franklin
ALTA Manager/IT Solutions
Travarus started working for Polysurveying in 2005 as a field technician and very quickly moved up the ranks of the company. He looked to diversify his skillset with the company by moving to their drafting department and providing support as their in-house IT technician. He has over 16 years of extensive surveying knowledge in ALTA, boundary, construction layout and can be relied on to handle most of the work that Polysurveying provides for its client base. He currently leads the ALTA division which covers Alabama, Mississippi, and the Florida Gulf Coast, along with all IT support within the company.
He serves as a member of the Army National Guard, where he has gained extensive skills that transition directly into his leadership role at Polysurveying. Those skills obtained have allowed him to provide training to the Polysurveying team with leadership training, as well as, Computer Science training and certifications. He is a key member of the leadership team at Polysurveying and continues to seamlessly implement new ideas, procedures, and processes, with the use of ever-changing technology, that will propel the company into the future.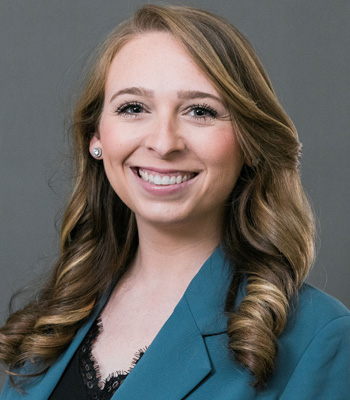 Molly Stanford
ALTA Admin Coordinator/Human Resources
Molly was born and raised in Mobile, Alabama. After graduating from Murphy High School, she attended The University of South Alabama and graduated with a Bachelor of Business Administration degree. Molly has quickly become a valuable member of our Administration team here at Poly as our ALTA admin coordinator/accounts manager. Molly works with our ALTA team to ensure schedules are made and completed to guarantee our clients get the best turnaround time in this high paced environment. Since her time here she has helped create a new apprenticeship program with Coastal Alabama Community College for survey drafters, making it the first of its kind in Alabama. When she is not breaking the barriers at Poly, Molly loves to cook, craft, and spend time with her family and friends. Molly is eager to see what the future looks like for Polysurveying.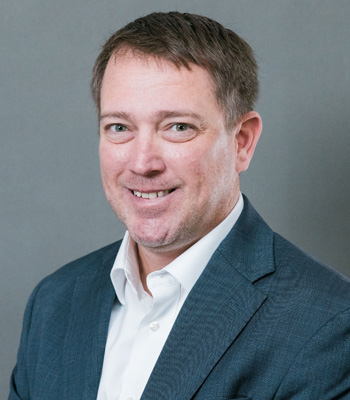 Ryan Logan
Marketing/Community Relations/Estimator
Born and raised in Mobile, Ryan has over 23 years of outside sales and marketing experience. Having managed territories across the Gulf Coast from Alabama, Florida, to Mississippi; Ryan has built and maintained countless valuable relationships with various business owners and decision makers. Ryan understands that networking is an important part of this position, and that is something he enjoys from day to day.
One of Ryan's favorite things about being in this position is getting to meet new people and see how everyone runs their business a little bit different, but all aiming for the same result. This role is also rewarding for him to be able to assist other companies grow their business by providing a streamline service, while also growing your own company's success as well.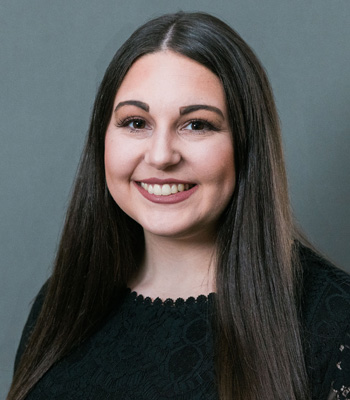 Kaitlyn Headley
AL/MS Permit Coordinator
Kaitlyn was born and raised in Mobile, AL and graduated from Mississippi Gulf Coast Community College with an Associate Degree in Arts, and further continued her education at the University of Southern Mississippi. She has over 10 years of experience in administrative work and joined our Poly team in 2020 where she has become a key asset to our continued growth and success. Kaitlyn works closely with all our Alabama and Mississippi clients as a Permit Coordinator. She ensures all jobs are ordered, completed, and distributed in a timely and efficient manner. She strives to make sure all our clients' needs are met throughout the homebuilding process from start to finish. In her free time, she enjoys spending time with family and friends, but is really enjoying life as a new mom to her baby boy.
Savannah Lee
Florida Permit Coordinator
Savannah is a local Mobilian who attended Faulkner State Community College. She joined the Poly team in 2020 as part of our administrative team. Savannah oversees all our Florida jobs where she works closely with all our Florida clients. Savannah prides herself on providing the upmost quality service to both our homebuilders and private clients to ensure their projects are a success from start to finish. Her favorite thing about being a part of the Poly team is watching the company grow. Outside of work, Savannah loves going to the local gulf coast beaches and spending quality time with her daughter.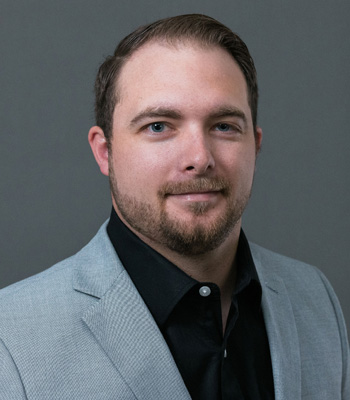 Dustin Schreiner
Drafting Team Lead
Dustin was born in Central Florida but was raised here in Mobile, AL.  He graduated from Alma Bryant High School and attanded Coastal Alabama Community College where he received his degree in Computer Aided Drafting & Design in 2018.  He joined the Polysurveying team in 2018 as a draftsman, and today he manages our rapidly growning drafting team.  He takes pride in providing quality work in a timely manner and passes down the same expectations to others.  His favorite part of being on the Poly team is watching the team grow while the company still maintains a faimly work enviroment.  Dustin has also helped with building an apprenticeship program with Coastal Alabama Community College for survey drafting.  Dustin looks forward to helping Polysurveying continue to expand and maintain the team/family work environment.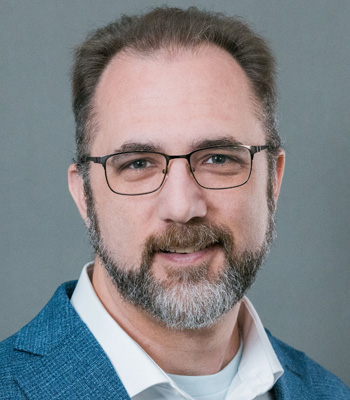 Chuck Barrow
Drone/GIS Manager
Chuck graduated magna cum laude from the University of South Alabama in 2016 with a Bachelor of Science in Geography with a minor and certificate in Geographic Information Systems, and a Bachelor of Arts in Foreign Languages and Literature with a Concentration in Russian.  Chuck started with Polysurveying in 2021 after working for the Mobile County Revenue Commission for 3 years in the mapping Department.  He also served for 14 years in the Alabama Army National Guard as a medical section sergeant.  Chuck currently leads the drone division as well as handles mapping support for the company.  Chuck is new to the surveying world, but is eager to progress and is working towards taking his test to be qualified as a Land Surveyor Intern.

Corporate Office
5588 Jackson Rd
Mobile, AL 36619
(251) 666-2010
Alabama Field Offices
Daphne: (251) 626-0905
Montgomery: (334) 245-5721
Florida Field Offices
Pensacola: (850) 696-1661
Defuniak Springs: (850) 790-0045
Tallahassee: (448) 488-0585
Jacksonville: (904) 312-7095
Mississippi Field Offices
Ocean Springs: (228) 215-8749
        HOURS
Mon 8AM - 5PM
Tue  8AM - 5PM
Wed 8AM - 5PM
Thur 8AM - 5PM
Fri 8AM- 4PM
Disclaimer: All survey work performed by field divisions is in responsible charge at direction of the Corporate office. All research, assignment, coordination, drafting, billing and review are completed out of the Corporate office.