Subdivision of Land or Platting (Major vs. Minor)
Subdivision of land (commonly referred to as subdivision platting) is the process of splitting a tract of land into smaller parcels and is reviewed by the governmental agency that oversees this process. There are two forms of subdivision being major subdivision and minor subdivision with minor typically being 5 lots or less and Major typically involving the construction of a roadway for either Public or Private use. The complexity of each form typically depends to the jurisdiction reviewing as each has independent rules and requirements that must be met. All major subdivisions have a topographic survey involved to provide elements needs for design of roadway, drainage and utilities to provide access for the subdivision itself.
Our Drone division aides in the process to ensure timely delivery of the topographic survey for both design and overall planning, while providing an accurate boundary survey to provide the framework for the overall design and layout of planned lots. Polysurveying provides speed and accuracy to the engineer performing the design to ensure that the developer gets his or her plans into a design phase much faster than use of older traditional methods of cutting line or brush cutting which is time consuming and not cost effective. Lastly, the platting process to provide an overall layout map that shows building setbacks, easements, wetlands, and other features is produced to allow the developer to sell lots once recorded into the court records. The completion of this process allows the developer to begin to sell lots and provide future homesites for builders and buyers alike.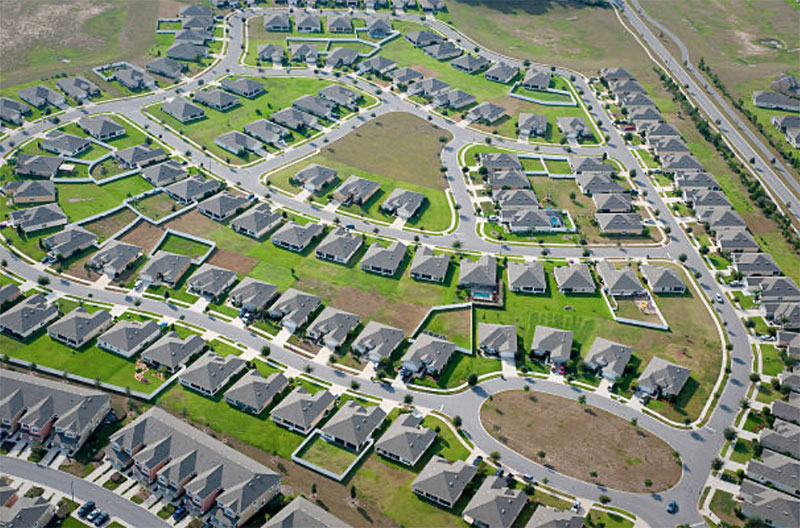 When it comes to minor subdivision, we perform from time to time depending on our knowledge of the local municipality and their rules. Every municipality is different with substantially more complex rules and while we are experts in our field, we are not experts of the rules of every governing body. Our approach is to evaluate and help when feasible but do not have the ability to perform minor subdivisions across all locations.
At Polysurveying, we pride ourselves on making your subdivision whether major or minor a success to ensure your project gets from start to finish in the most efficient and effective way possible.
Get a Free Quote
Here at Polysurveying, we're equipped to handle all your land surveying jobs and projects in Alabama, Florida, and Mississippi. We provide free quotes to anyone looking for land surveying services.

Corporate Office
5588 Jackson Rd
Mobile, AL 36619
(251) 666-2010
Alabama Field Offices
Daphne: (251) 626-0905
Montgomery: (334) 245-5721
Florida Field Offices
Pensacola: (850) 696-1661
Defuniak Springs: (850) 790-0045
Tallahassee: (448) 488-0585
Jacksonville: (904) 312-7095
Mississippi Field Offices
Ocean Springs: (228) 215-8749
        HOURS
Mon 8AM - 5PM
Tue  8AM - 5PM
Wed 8AM - 5PM
Thur 8AM - 5PM
Fri 8AM- 4PM
Disclaimer: All survey work performed by field divisions is in responsible charge at direction of the Corporate office. All research, assignment, coordination, drafting, billing and review are completed out of the Corporate office.