Polysurveying: The Mississippi Land Surveyors You Can Count On
Polysurveying has been on the land surveying scene for over 50 years and counting. In that time, we've made our way into plenty of territories, worked on a wide range of jobs and properties, and honed our craft to a science. Polysurveying handles site surveying, boundary surveying, property line surveys, and ALTA surveys all along the Gulf Coast region. After half a century, we've become one of the premier businesses in the industry. You don't get that far without a great reputation and skill.
Mississippi Land Surveys
If you're looking for fast, efficient, and ultra-reliable service in Hancock, Harrison, or Jackson County, you've come to the right place. We service several cities in the great state of Mississippi, and are proud to offer our surveys to the following locations:
Ocean Springs
Biloxi
D'Iberville
Gulf Port
Long Beach
We have a fantastic team standing by to help with any and all of your surveying needs. Over the years, we've collected the best surveying and mapping technology and tools around. At Polysurveying, we stay ahead of the technological curb and are privileged to bring all our knowledge and tech to Mississippi residents.
Surveys for Jackson County, Harrison County, and Hancock County
Polysurveying offers an extensive list of services. We've come a long way from our simple beginnings. Our family-owned and run business has grown a lot over the years, and so has our list of offerings. If you're looking for someone to handle any surveying or mapping job, Polysurveying is ready to get started. Here's a brief look at some of our most-requested options.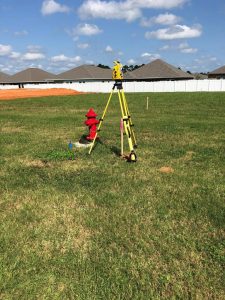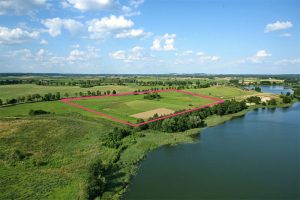 ALTA Surveys in Gulfport
The American Land Title Association (ALTA) and the National Society of Professional Surveyors (NSPS) developed the standards for this type of survey. If you're a landowner in Mississippi, whether it's Gulf Port or one of the other cities in our service area, don't skip out on this one! Get your property delineated by the experts at Polysurveying. We'll assist you in defining the boundaries of your property, cutting out the chance of any dispute over what's yours (or someone else's).
You'll need an ALTA survey to get your comprehensive title insurance, too. Whether you're buying, selling, or a current owner – reach out to Polysurveying to discuss getting your ALTA survey as soon as possible. Don't leave room for confusion about your Mississippi property. Here are just a few benefits of a completed, professional ALTA survey.
Verification -Following an ALTA survey, you'll know that the legal description of your property is correct and updated.
Easements and Encumbrances – We'll help you locate any easements or encumbrances on your property, as well as identify encroachments or improvements.
Compliance – It's important to know whether you're in violation or compliance with local zoning ordinances. Polysurveying helps you keep things above ground and legal with your Mississippi properties.
Utilities – If you're building on a property, whether it's a new home or a business, an ALTA survey lets you know what utilities are available to the property.
Title Insurance – ALTA surveys are a necessity for comprehensive, enhanced title insurance and help to protect your investment and property.
Get Your Boundary Surveying in Biloxi
If you're planning to build an addition, install a shed, or create some other new development, it's a good idea to call Polysurveying for a boundary survey. Boundary surveys eliminate any surprises about property lines. Professionals, like the team at Polysurveying, look up deeds and public records and do whatever research is necessary to ensure boundaries are drawn in the right places.
The last thing you want is to deal with an overlapping property line when you're trying to move forward with your next project. Polysurveying makes sure that doesn't happen and can handle all your property line surveys and boundary surveying needs in Biloxi or any of our other Mississippi service areas.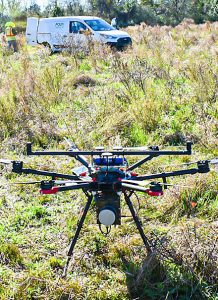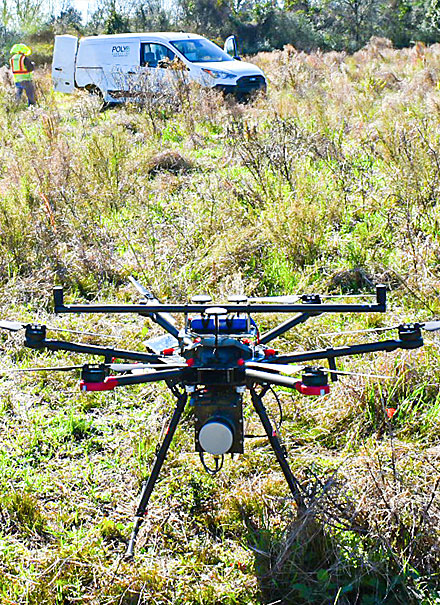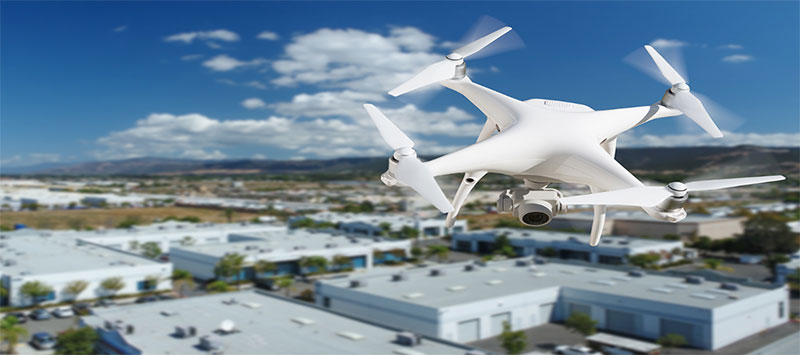 Only the Best Tech and Performance for Our Mississippi Customers
Polysurveying stays ahead of the game with our techniques and technology. We know that we can best serve residents in Biloxi, Gulf Port, Lake Shore, D'Iiberville, and Ocean Springs by bringing in the latest surveying and mapping technology – including drones.
The surveying industry isn't the only one to utilize drone technology, but it's revolutionized the way mapping and surveying get done. Drones smooth the process of data collection and make analyzing boundaries and taking measurements a breeze in comparison to older methods. By using drones in our work, Polysurveying can offer our customers incredibly accurate assessments – meaning you'll get exactly what you need from our team.
We've worked hard over the years to determine the best ways to do our surveying and mapping, whether we're working on ALTA surveys, property line surveys, or something else. When new tech comes along, Polysurveying is the first in line to try it if we believe it helps better assist our customers. That's why we use a combination of LIDAR and drone technology for many of our surveys.
Gone are the days of hacking our way through the trees and brush in Mississippi to do our site surveying work. With our drone technology, we're able to observe the area from the sky. Not only does this improve accuracy in general, but it significantly reduces the amount of time these types of surveying and mapping require. This allows Polysurveying to more quickly and efficiently help our customers in the Mississippi service areas.
Who Needs Land Surveyors in Mississippi?
Many scenarios require (or would benefit from) calling the Polysurveying team. If you're planning to build a new home in Jackson County, Harrison County, or Hancock County, you'll certainly want to reach out. A lot of questions come up during the home building process – whether it's about the property itself, permits, or any number of things that arise before closing.
If you're planning to build, even if it's just an inkling in the back of your mind, it's time to start considering a few things.
Do you know your boundary or how to find it?
Do you understand setbacks, easements, encroachments, or any of the language that arises when discussing the property?
What surveys are required to build?
What will you need for the permitting jurisdictions?
Polysurveying can assist with all these questions and take care of the answers. Building a home typically requires a plot or site plan, a stakeout or construction layout, and a final survey, at the very least. Not only does Polysurveying offer those services, but we also provide:
Boundary Surveys
Property Line Surveys
Foundation Surveys
Tree Surveys
As-Built Surveys
ALTA Surveys
And more!
Go into your new build with confidence and peace of mind. Polysurveying has been doing this for a long time, and we have the backs of our Mississippi customers.
Reach Out Today
Before you take the plunge and start construction on a new home or add in a new building, addition, or even a fence to your property, get in touch with Polysurveying to ensure everything is up to date and accurate about your boundaries and the extent of your land. Don't leave room for any surprises.
Our team is highly trained with a wealth of collective experience between them. We stay on top of updates and technology in our industry, and you'll be hard-pressed to find any land surveyors in Mississippi better suited to help. We'll take some worry off your plate and make building or defining your property lines a breeze - all without the old invasive methods of the past.
Let Polysurveying be your trusted partner during your next build or mapping job. Even though we're based in Mobile, Alabama, we're thrilled to serve residents of multiple Mississippi counties and cities.
We also offer free estimates, so you're not going in blind and worried about hidden costs. If you're in one of our Mississippi service areas, don't hesitate to get in touch for a free quote. Use our Contact Form or give us a call. We'll get you prepared to buy, sell, build, or just peacefully enjoy your land knowing it's properly laid out.
Talk to us about what you hope to accomplish, ask about payment options, and let us know what's on your mind. Polysurveying is here for all your site surveying and boundary surveying needs in Hancock, Harrison, and Jackson Counties! We pride ourselves on our customer service just as much as our surveying ability, and we look forward to hearing from you soon.
Get a Free Quote
Here at Polysurveying, we're equipped to handle all your land surveying jobs and projects in Alabama, Florida, and Mississippi. We provide free quotes to anyone looking for land surveying services.

Corporate Office
5588 Jackson Rd
Mobile, AL 36619
(251) 666-2010
Alabama Field Offices
Daphne: (251) 626-0905
Montgomery: (334) 245-5721
Florida Field Offices
Pensacola: (850) 696-1661
Defuniak Springs: (850) 790-0045
Tallahassee: (448) 488-0585
Jacksonville: (904) 312-7095
Mississippi Field Offices
Ocean Springs: (228) 215-8749
        HOURS
Mon 8AM - 5PM
Tue  8AM - 5PM
Wed 8AM - 5PM
Thur 8AM - 5PM
Fri 8AM- 4PM
Disclaimer: All survey work performed by field divisions is in responsible charge at direction of the Corporate office. All research, assignment, coordination, drafting, billing and review are completed out of the Corporate office.