Boundary Survey
A boundary survey is simply what it states. A professional's opinion of the location of the boundary between the original owner to the next owner, where the surveyor, to the best of his or her ability to, "follow in the footsteps of the original surveyor.," to ensure that there are no gaps and overlaps in property lines. The Professional surveyor does this by researching deeds, reviewing previous plats and/or surveys either provided or in public records, gathering evidence of possession such as fences or other existing monumentation, seeking verbal testimony of existing or adjacent landowners and doing our best to accurately depict the boundary physically on the ground. A boundary survey lays the foundation for most proposed development as it allows the owner to understand the footprint in which they can construct their building, home, or major and minor subdivisions. By understanding the footprint of allowable square footage, acreage and size we can determine the allowable footprint available for construction of the planned development to ensure that all setback criteria are met by the local agency that oversees any and all permitting.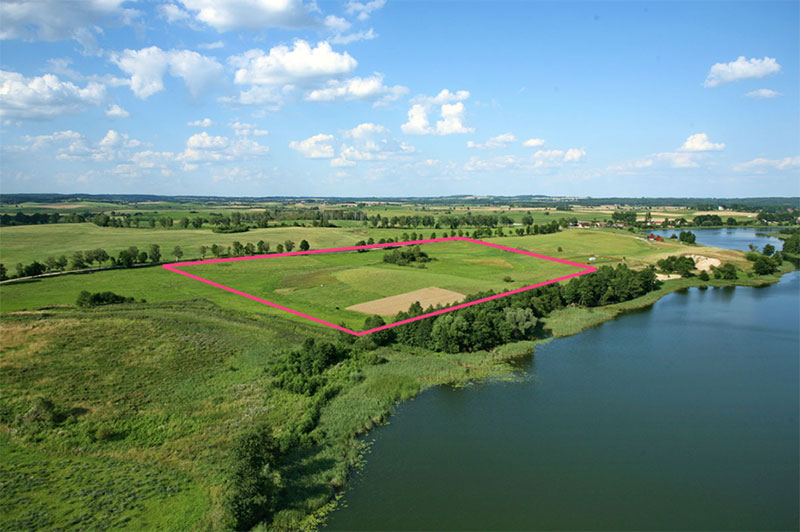 Whether you are building a home, fence, shed, drive, garage, porch, addition or creating a new development, a boundary survey is a guide to how the property owner will best utilize their property under the governing body's rules and regulations. When looking to purchase or build on that next investment ensure you have a survey performed to ensure you know where your boundary lines are located and sleep easy at night knowing you have hired Polysurveying to perform this boundary survey for you.
Reach Out Today
Before you take the plunge and start construction on a new home or add in a new building, addition, or even a fence to your property, get in touch with Polysurveying to ensure everything is up to date and accurate about your boundaries and the extent of your land. Don't leave room for any surprises.
Our team is highly trained with a wealth of collective experience between them. We stay on top of updates and technology in our industry, and you'll be hard-pressed to find any land surveyors in Mississippi better suited to help. We'll take some worry off your plate and make building or defining your property lines a breeze - all without the old invasive methods of the past.
Let Polysurveying be your trusted partner during your next build or mapping job. Even though we're based in Mobile, Alabama, we're thrilled to serve residents of multiple Mississippi counties and cities.
We also offer free estimates, so you're not going in blind and worried about hidden costs. If you're in one of our Mississippi service areas, don't hesitate to get in touch for a free quote. Use our Contact Form or give us a call. We'll get you prepared to buy, sell, build, or just peacefully enjoy your land knowing it's properly laid out.
Talk to us about what you hope to accomplish, ask about payment options, and let us know what's on your mind. Polysurveying is here for all your site surveying and boundary surveying needs in Hancock, Harrison, and Jackson Counties! We pride ourselves on our customer service just as much as our surveying ability, and we look forward to hearing from you soon.
Get a Free Quote
Here at Polysurveying, we're equipped to handle all your land surveying jobs and projects in Alabama, Florida, and Mississippi. We provide free quotes to anyone looking for land surveying services.

Corporate Office
5588 Jackson Rd
Mobile, AL 36619
(251) 666-2010
Alabama Field Offices
Daphne: (251) 626-0905
Montgomery: (334) 245-5721
Florida Field Offices
Pensacola: (850) 696-1661
Defuniak Springs: (850) 790-0045
Tallahassee: (448) 488-0585
Jacksonville: (904) 312-7095
Mississippi Field Offices
Ocean Springs: (228) 215-8749
        HOURS
Mon 8AM - 5PM
Tue  8AM - 5PM
Wed 8AM - 5PM
Thur 8AM - 5PM
Fri 8AM- 4PM
Disclaimer: All survey work performed by field divisions is in responsible charge at direction of the Corporate office. All research, assignment, coordination, drafting, billing and review are completed out of the Corporate office.