Land Surveyors in Biloxi, Mississippi
For over half a century, Poly Surveying has been the leading land surveying and mapping company serving Biloxi, Mississippi, and the surrounding Gulf Coast region. Established in 1971, Poly Surveying has continuously upheld its reputation for providing top-notch land surveying services to a diverse range of professional industries. With their extensive experience, state-of-the-art technology, and commitment to excellence, Poly Surveying stands as a trusted partner for any land-related project in the region.
I. A Legacy of Excellence
Poly Surveying, a name synonymous with excellence, has been instrumental in the development and expansion of Biloxi and its neighboring communities. For over fifty years, they have meticulously worked on countless projects, ensuring accurate and reliable land surveying data. Whether it's residential developments, commercial properties, infrastructure projects, or environmental assessments, Poly Surveying's commitment to quality has remained unwavering.
Their experienced team of licensed land surveyors and mapping experts brings a wealth of knowledge and skills to each project. With a keen eye for detail and a passion for precision, Poly Surveying consistently delivers surveying solutions that meet and exceed their clients' expectations.
II. Land Surveying Services
Poly Surveying offers a comprehensive suite of land surveying services to cater to the diverse needs of their clients. From small-scale residential projects to large-scale commercial endeavors, their expertise covers every aspect of land surveying and mapping.
Boundary Surveys: Establishing precise property boundaries is crucial for property owners, real estate developers, and legal professionals. Poly Surveying utilizes advanced surveying tools and techniques to determine property lines accurately, minimizing the risk of boundary disputes.

Topographic Surveys: Before commencing any construction or development project, understanding the existing terrain and features of the land is essential. Poly Surveying conducts detailed topographic surveys that provide crucial data for engineering and design purposes.

Construction Layout: Poly Surveying plays a vital role in ensuring that construction projects start on the right foot. Their construction layout services help contractors accurately mark the positions of structures and infrastructure, ensuring the project proceeds smoothly.

Flood Elevation Certificates: As a Gulf Coast region, Biloxi is susceptible to flooding. Poly Surveying assists property owners in obtaining flood elevation certificates, which are essential for insurance purposes and building compliance.

ALTA/NSPS Surveys: For commercial real estate transactions, Poly Surveying conducts ALTA/NSPS surveys, which are comprehensive land surveys adhering to national standards. These surveys provide detailed information about easements, encroachments, and other critical aspects affecting the property.
III. Industry Expertise
Over the years, Poly Surveying has forged strong partnerships with various industries throughout the Gulf Coast region. Their expertise has been invaluable to professionals in different sectors, including:
Real Estate: From land developers to real estate agents, Poly Surveying assists the real estate industry by providing accurate boundary surveys and other essential land-related information.

Construction: In the construction sector, Poly Surveying's services are indispensable during pre-construction and layout phases. Their precision ensures that structures are built within the correct boundaries and elevations.

Infrastructure: Civil engineers and infrastructure developers rely on Poly Surveying's topographic surveys and mapping data to plan and design roads, utilities, and other vital infrastructure projects.

Environmental: Environmental assessments and conservation efforts often require accurate land surveying data. Poly Surveying collaborates with environmental experts to provide the necessary information for sustainable projects.
IV. Advanced Technology
Poly Surveying remains at the forefront of the land surveying industry by leveraging cutting-edge technology and state-of-the-art equipment. Their commitment to adopting the latest advancements ensures the most precise and efficient surveying solutions for their clients.
Global Positioning System (GPS): Poly Surveying utilizes GPS technology for geospatial data collection, allowing them to capture precise coordinates and elevations across vast areas efficiently.

Geographic Information System (GIS): By integrating GIS into their surveying practices, Poly Surveying can analyze, interpret, and present geospatial data in a clear and visually appealing manner.

3D Laser Scanning: For complex projects and as-built documentation, Poly Surveying uses 3D laser scanning to capture detailed point clouds, enabling accurate representation and analysis of existing structures and terrain.

Drone Surveying: Drones have revolutionized the land surveying industry, and Poly Surveying employs them to access hard-to-reach areas and capture aerial data for various surveying needs.
V. Client-Centric Approach
Poly Surveying's success can be attributed not only to their expertise but also to their dedication to exceptional customer service. Each client is treated as a valued partner, and every project is approached with personalized attention and care.
Customized Solutions: Poly Surveying understands that each project comes with its unique challenges and requirements. They tailor their surveying solutions to fit the specific needs of the client, ensuring optimal outcomes.

Timely Delivery: Punctuality is of the utmost importance to Poly Surveying. They strive to deliver surveying results promptly, enabling clients to proceed with their projects without unnecessary delays.

Open Communication: Throughout the surveying process, Poly Surveying maintains open lines of communication with their clients. Clients are kept informed about project progress, and any questions or concerns are addressed promptly.
As a stalwart in the land surveying industry, Poly Surveying has been a driving force behind the growth and development of Biloxi, Mississippi, and the Gulf Coast region for over fifty years. Their unwavering commitment to accuracy, expertise in advanced technology, and dedication to exceptional client service make them the top choice for land surveying and mapping needs in the area.
Whether it's for real estate transactions, construction projects, infrastructure development, or environmental assessments, Poly Surveying's legacy of excellence continues to pave the way for a prosperous and thriving Gulf Coast community. With Poly Surveying as a trusted partner, clients can rest assured that their land surveying needs are in the hands of seasoned professionals who understand the importance of precision and reliability.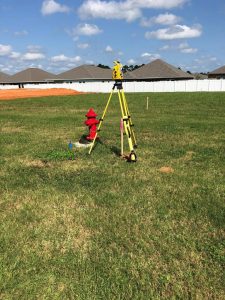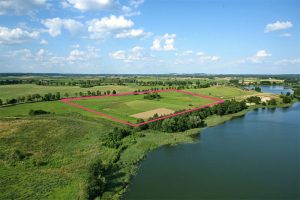 Reach Out Today
Before you take the plunge and start construction on a new home or add in a new building, addition, or even a fence to your property, get in touch with Polysurveying to ensure everything is up to date and accurate about your boundaries and the extent of your land. Don't leave room for any surprises.
Our team is highly trained with a wealth of collective experience between them. We stay on top of updates and technology in our industry, and you'll be hard-pressed to find any land surveyors in Mississippi better suited to help. We'll take some worry off your plate and make building or defining your property lines a breeze - all without the old invasive methods of the past.
Let Polysurveying be your trusted partner during your next build or mapping job. Even though we're based in Mobile, Alabama, we're thrilled to serve residents of multiple Mississippi counties and cities.
We also offer free estimates, so you're not going in blind and worried about hidden costs. If you're in one of our Mississippi service areas, don't hesitate to get in touch for a free quote. Use our Contact Form or give us a call. We'll get you prepared to buy, sell, build, or just peacefully enjoy your land knowing it's properly laid out.
Talk to us about what you hope to accomplish, ask about payment options, and let us know what's on your mind. Polysurveying is here for all your site surveying and boundary surveying needs in Hancock, Harrison, and Jackson Counties! We pride ourselves on our customer service just as much as our surveying ability, and we look forward to hearing from you soon.
Get a Free Quote
Here at Polysurveying, we're equipped to handle all your land surveying jobs and projects in Alabama, Florida, and Mississippi. We provide free quotes to anyone looking for land surveying services.

Corporate Office
5588 Jackson Rd
Mobile, AL 36619
(251) 666-2010
Alabama Field Offices
Daphne: (251) 626-0905
Montgomery: (334) 245-5721
Florida Field Offices
Pensacola: (850) 696-1661
Defuniak Springs: (850) 790-0045
Tallahassee: (448) 488-0585
Jacksonville: (904) 312-7095
Mississippi Field Offices
Ocean Springs: (228) 215-8749
        HOURS
Mon 8AM - 5PM
Tue  8AM - 5PM
Wed 8AM - 5PM
Thur 8AM - 5PM
Fri 8AM- 4PM
Disclaimer: All survey work performed by field divisions is in responsible charge at direction of the Corporate office. All research, assignment, coordination, drafting, billing and review are completed out of the Corporate office.