Land Surveyors in Hattiesburg, Mississippi
Are you in need of accurate and reliable land surveying services in Hattiesburg, Mississippi? Look no further than Poly Surveying. With a legacy dating back to 1971, we have been the go-to land surveyors for clients throughout Mississippi, offering unparalleled expertise and a commitment to precision. Whether you're a homeowner, a developer, or a business owner, our team is here to provide you with top-notch surveying solutions that meet your specific needs.
Our Legacy and Expertise
Established in 1971, Poly Surveying has been a cornerstone of the land surveying industry in Mississippi for over five decades. Our long-standing presence in the field has allowed us to accumulate a wealth of knowledge and experience, enabling us to tackle even the most complex surveying challenges with confidence.
Our team of skilled and licensed land surveyors is dedicated to upholding the highest standards of accuracy and professionalism. We understand the intricacies of the local terrain, regulations, and property boundaries in Hattiesburg and beyond, ensuring that our surveying services are tailored to meet the unique demands of our clients.
Comprehensive Land Surveying Services
At Poly Surveying, we offer a wide range of land surveying services designed to cater to various industries and purposes. Our services include:
Boundary Surveys: Accurately defining property boundaries is crucial for property owners, developers, and real estate professionals. Our boundary surveys provide you with clear demarcations, helping prevent disputes and ensuring smooth property transactions.
Topographic Surveys: Whether you're planning a construction project or need a detailed understanding of the terrain, our topographic surveys offer comprehensive data on the elevation, contours, and features of the land.
ALTA/NSPS Surveys: When it comes to commercial real estate transactions, an ALTA/NSPS survey is essential to identify potential risks and ensure compliance with industry standards. Our experts deliver ALTA/NSPS surveys that provide a comprehensive view of the property.
Construction Staking: Our construction staking services play a vital role in ensuring that your construction project is executed accurately according to the design plans. We help translate blueprints into reality on the ground.
FEMA Elevation Certificates: If you're in a flood-prone area, obtaining an accurate FEMA elevation certificate is necessary for insurance purposes. Our surveyors can provide you with the necessary documentation to meet FEMA requirements.
Subdivision Platting: For property developers looking to divide land into plots, our subdivision platting services offer precise measurements and documentation for legal compliance.
GPS Surveys: We utilize state-of-the-art GPS technology to enhance the accuracy and efficiency of our surveys, allowing us to deliver results that meet the highest industry standards.
Why Choose Poly Surveying?
Experience: With more than 50 years in the industry, Poly Surveying has a proven track record of delivering accurate and reliable surveying services.
Local Expertise: Our team is intimately familiar with the Hattiesburg area, its terrain, regulations, and property intricacies, ensuring that our surveys are tailored to your location.
Cutting-Edge Technology: We stay at the forefront of surveying technology, employing advanced equipment and techniques to ensure the precision of our measurements.
Professional Team: Our licensed and experienced land surveyors are dedicated to providing you with the highest level of professionalism and expertise.
Client-Centric Approach: At Poly Surveying, you're not just a project – you're a valued client. We work closely with you to understand your needs and deliver results that exceed your expectations.
Timely Results: We understand the importance of timely survey results, especially in the fast-paced world of real estate and construction. Count on us to deliver within agreed-upon timelines.
Contact Us Today
Whether you're a homeowner looking to define your property boundaries, a developer planning a new project, or a business owner seeking accurate data for decision-making, Poly Surveying is here to assist you. Our decades of experience and unwavering commitment to quality make us the leading choice for land surveying in Hattiesburg, Mississippi.
Contact us today to discuss your surveying needs or to request a quote. Our team is ready to partner with you and provide the precise solutions you require. Experience the difference that expertise and dedication can make with Poly Surveying.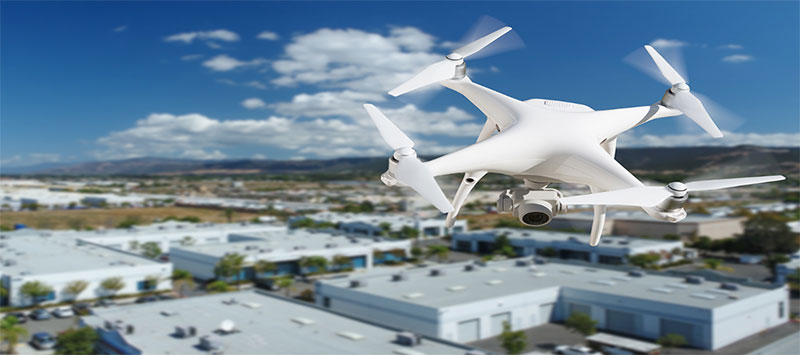 Our ALTA division is equipped to handle all ALTA projects across all of Alabama, Florida and Mississippi in utilizing our Drone, GPS and Robotic technology with a comprehensive review of all necessary information to ensure your project is completed accurately with quick turnaround timelines.
Reach Out Today
Before you take the plunge and start construction on a new home or add in a new building, addition, or even a fence to your property, get in touch with Polysurveying to ensure everything is up to date and accurate about your boundaries and the extent of your land. Don't leave room for any surprises.
Our team is highly trained with a wealth of collective experience between them. We stay on top of updates and technology in our industry, and you'll be hard-pressed to find any land surveyors in Mississippi better suited to help. We'll take some worry off your plate and make building or defining your property lines a breeze - all without the old invasive methods of the past.
Let Polysurveying be your trusted partner during your next build or mapping job. Even though we're based in Mobile, Alabama, we're thrilled to serve residents of multiple Mississippi counties and cities.
We also offer free estimates, so you're not going in blind and worried about hidden costs. If you're in one of our Mississippi service areas, don't hesitate to get in touch for a free quote. Use our Contact Form or give us a call. We'll get you prepared to buy, sell, build, or just peacefully enjoy your land knowing it's properly laid out.
Talk to us about what you hope to accomplish, ask about payment options, and let us know what's on your mind. Polysurveying is here for all your site surveying and boundary surveying needs in Hancock, Harrison, and Jackson Counties! We pride ourselves on our customer service just as much as our surveying ability, and we look forward to hearing from you soon.
Get a Free Quote
Here at Polysurveying, we're equipped to handle all your land surveying jobs and projects in Alabama, Florida, and Mississippi. We provide free quotes to anyone looking for land surveying services.

Corporate Office
5588 Jackson Rd
Mobile, AL 36619
(251) 666-2010
Alabama Field Offices
Daphne: (251) 626-0905
Montgomery: (334) 245-5721
Florida Field Offices
Pensacola: (850) 696-1661
Defuniak Springs: (850) 790-0045
Tallahassee: (448) 488-0585
Jacksonville: (904) 312-7095
Mississippi Field Offices
Ocean Springs: (228) 215-8749
        HOURS
Mon 8AM - 5PM
Tue  8AM - 5PM
Wed 8AM - 5PM
Thur 8AM - 5PM
Fri 8AM- 4PM
Disclaimer: All survey work performed by field divisions is in responsible charge at direction of the Corporate office. All research, assignment, coordination, drafting, billing and review are completed out of the Corporate office.