ALTA Surveying Services in Hattiesburg, Mississippi – A Comprehensive Guide by Poly Surveying
When it comes to property transactions, construction projects, and real estate development in Hattiesburg, Mississippi, accurate and reliable land surveying plays a pivotal role. Among the various surveying services available, an ALTA (American Land Title Association) survey stands out as a comprehensive assessment that provides essential information for property owners, buyers, and lenders. In Hattiesburg, the go-to name for proficient land surveying services is "Poly Surveying," a company with a rich history dating back to 1971. In this guide, we'll delve into the significance of ALTA surveys and explore how Poly Surveying has been a trusted partner in land surveying for over half a century.
Understanding ALTA Surveys
ALTA surveys are specialized land surveys that go beyond the scope of typical boundary surveys. These surveys adhere to a set of standards established by the American Land Title Association and the National Society of Professional Surveyors. ALTA surveys provide a comprehensive view of a property's boundaries, improvements, easements, rights-of-way, encroachments, and various other elements that could impact property ownership and development.
ALTA surveys are particularly crucial in real estate transactions involving commercial properties, as they offer a high level of detail that helps property owners and stakeholders make informed decisions. Lenders often require ALTA surveys to assess potential risks associated with the property and to ensure that the property's title is clear.
Poly Surveying: A Legacy of Excellence
Poly Surveying, a distinguished land surveying company in Mississippi, has been at the forefront of providing exceptional surveying services since its establishment in 1971. With a steadfast commitment to accuracy, professionalism, and customer satisfaction, Poly Surveying has earned a reputation as a reliable partner for various land-related needs.
1. Expertise
With over five decades of experience in the field, Poly Surveying boasts a team of highly skilled and licensed surveyors who possess a deep understanding of the unique land surveying challenges in Mississippi. Their expertise covers a wide range of services, including boundary surveys, topographic surveys, construction staking, and, of course, ALTA surveys.
2. Cutting-Edge Technology
Poly Surveying stays at the forefront of technological advancements in land surveying. Utilizing state-of-the-art equipment such as GPS technology, advanced surveying software, and aerial drones, they ensure that every survey is conducted with the highest degree of precision and efficiency. This commitment to staying updated with the latest tools in the industry sets Poly Surveying apart as a modern and reliable surveying partner.
3. Tailored Solutions
No two properties are alike, and that's why Poly Surveying emphasizes personalized service. Whether it's a small residential lot or a large commercial development, their team approaches each project with meticulous attention to detail. For ALTA surveys in Hattiesburg, Poly Surveying takes into account the specific needs of the client, local regulations, and the ALTA/NSPS standards to deliver accurate and comprehensive survey results.
4. Clear Communication
One of the hallmarks of Poly Surveying's success is their dedication to clear and transparent communication. They understand that land surveying terminologies can be complex, and clients might have questions. The team at Poly Surveying takes the time to explain the surveying process, the significance of the ALTA survey, and the implications of the survey results. This transparent approach ensures that clients are well-informed every step of the way.
5. Trusted Reputation
Over the years, Poly Surveying has built lasting relationships with clients, real estate professionals, and legal entities in Hattiesburg and beyond. Their commitment to professionalism, accuracy, and integrity has positioned them as a trusted name in land surveying. When property owners and developers in Mississippi think of reliable ALTA surveying services, they think of Poly Surveying.
ALTA Surveys in Hattiesburg: Why Choose Poly Surveying
When considering an ALTA survey for your property in Hattiesburg, it's essential to choose a surveying partner with a proven track record. Here's why Poly Surveying stands out as the top choice for ALTA surveys in the area:
Experience: With more than 50 years of experience, Poly Surveying has a deep understanding of the local landscape, regulations, and challenges associated with land surveying in Hattiesburg.
Accuracy: The use of advanced technology and the expertise of licensed surveyors ensure that Poly Surveying delivers accurate and reliable survey results.
Comprehensive Approach: ALTA surveys are complex, and Poly Surveying's comprehensive approach covers all the essential elements, giving you a holistic view of your property.
Personalized Service: Poly Surveying tailors its services to meet your specific needs, ensuring that you receive the information required to make informed decisions.
Professionalism: From clear communication to transparent pricing, Poly Surveying's professionalism shines through in every aspect of their service.
In the world of land surveying in Hattiesburg, Mississippi, Poly Surveying's legacy of excellence continues to shine brightly. As a company with a rich history dating back to 1971, their commitment to accuracy, technology, and personalized service makes them the go-to choice for ALTA surveys. Whether you're a property owner, a real estate professional, or a developer, when you partner with Poly Surveying, you're not just getting a survey – you're getting a trusted ally dedicated to ensuring your land-related endeavors are built on a solid foundation of accurate information. Contact Poly Surveying today to experience the difference that decades of experience and unwavering commitment can make for your ALTA surveying needs in Hattiesburg.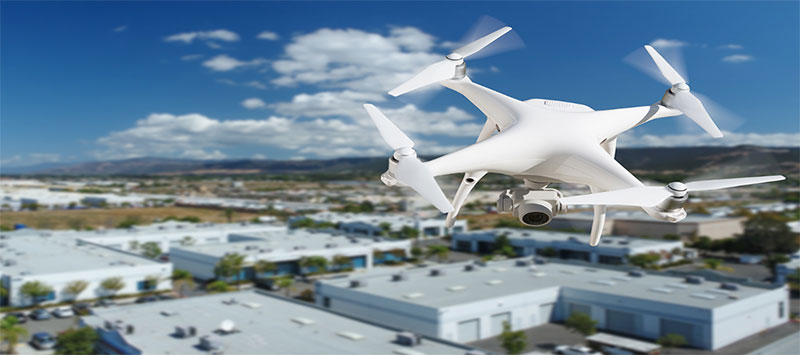 Our ALTA division is equipped to handle all ALTA projects across all of Alabama, Florida and Mississippi in utilizing our Drone, GPS and Robotic technology with a comprehensive review of all necessary information to ensure your project is completed accurately with quick turnaround timelines.
Reach Out Today
Before you take the plunge and start construction on a new home or add in a new building, addition, or even a fence to your property, get in touch with Polysurveying to ensure everything is up to date and accurate about your boundaries and the extent of your land. Don't leave room for any surprises.
Our team is highly trained with a wealth of collective experience between them. We stay on top of updates and technology in our industry, and you'll be hard-pressed to find any land surveyors in Mississippi better suited to help. We'll take some worry off your plate and make building or defining your property lines a breeze - all without the old invasive methods of the past.
Let Polysurveying be your trusted partner during your next build or mapping job. Even though we're based in Mobile, Alabama, we're thrilled to serve residents of multiple Mississippi counties and cities.
We also offer free estimates, so you're not going in blind and worried about hidden costs. If you're in one of our Mississippi service areas, don't hesitate to get in touch for a free quote. Use our Contact Form or give us a call. We'll get you prepared to buy, sell, build, or just peacefully enjoy your land knowing it's properly laid out.
Talk to us about what you hope to accomplish, ask about payment options, and let us know what's on your mind. Polysurveying is here for all your site surveying and boundary surveying needs in Hancock, Harrison, and Jackson Counties! We pride ourselves on our customer service just as much as our surveying ability, and we look forward to hearing from you soon.
Get a Free Quote
Here at Polysurveying, we're equipped to handle all your land surveying jobs and projects in Alabama, Florida, and Mississippi. We provide free quotes to anyone looking for land surveying services.

Corporate Office
5588 Jackson Rd
Mobile, AL 36619
(251) 666-2010
Alabama Field Offices
Daphne: (251) 626-0905
Montgomery: (334) 245-5721
Florida Field Offices
Pensacola: (850) 696-1661
Defuniak Springs: (850) 790-0045
Tallahassee: (448) 488-0585
Jacksonville: (904) 312-7095
Mississippi Field Offices
Ocean Springs: (228) 215-8749
        HOURS
Mon 8AM - 5PM
Tue  8AM - 5PM
Wed 8AM - 5PM
Thur 8AM - 5PM
Fri 8AM- 4PM
Disclaimer: All survey work performed by field divisions is in responsible charge at direction of the Corporate office. All research, assignment, coordination, drafting, billing and review are completed out of the Corporate office.